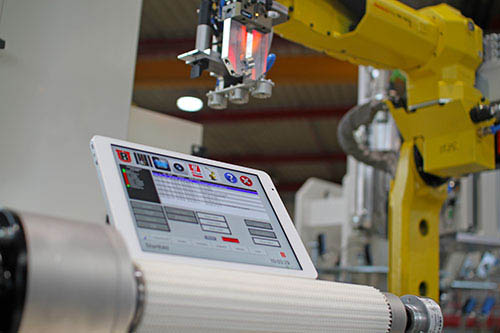 Student trainee
for the area of database construction
As a nationally established and internationally active company in the fields of special machine construction, automation technology and robotics, we are looking for a
student trainee for the area of database development from the field of business informatics or computer science
with the aim to build up a sales and marketing-oriented database in order to be able to plan and calculate future projects in shorter time frames. The database will be a combination of the item search with order data and the comparison of these data with the actual states from the post calculation, everything recorded with the appropriate picture and design materials.
For the certainly interesting but also challenging task mentioned above, you should bring experience in programming, processing and optimization of databases such as mySQL or other OpenSource databases.
Experience with the developer platform Wavemaker is desirable.
Experience in PHP, Java and JavaScript are required for programming. An introduction to the systems and languages is possible through self-education.
We welcome student trainees who want to work for a company for a longer period of time and who want to get involved in the tasks described above. For this purpose, you have a lot of freedom with regard to the timing and coordination with your studies. Usually, our student trainees accompany us over a very long period of time and also have the opportunity to do their Bachelor's or Master's degree with us after agreeing on the coordination.
If this challenge appeals to you, we look forward to receiving your application.