Competent partner with high planning and production depth

In the beginning, company founder Ulrich Rotte was still at the drawing board himself. Today, the company has its own design department with electrical, mechanical and technical engineers.
Research, development and documentation now play just as important a role for our medium-sized company as production itself.

.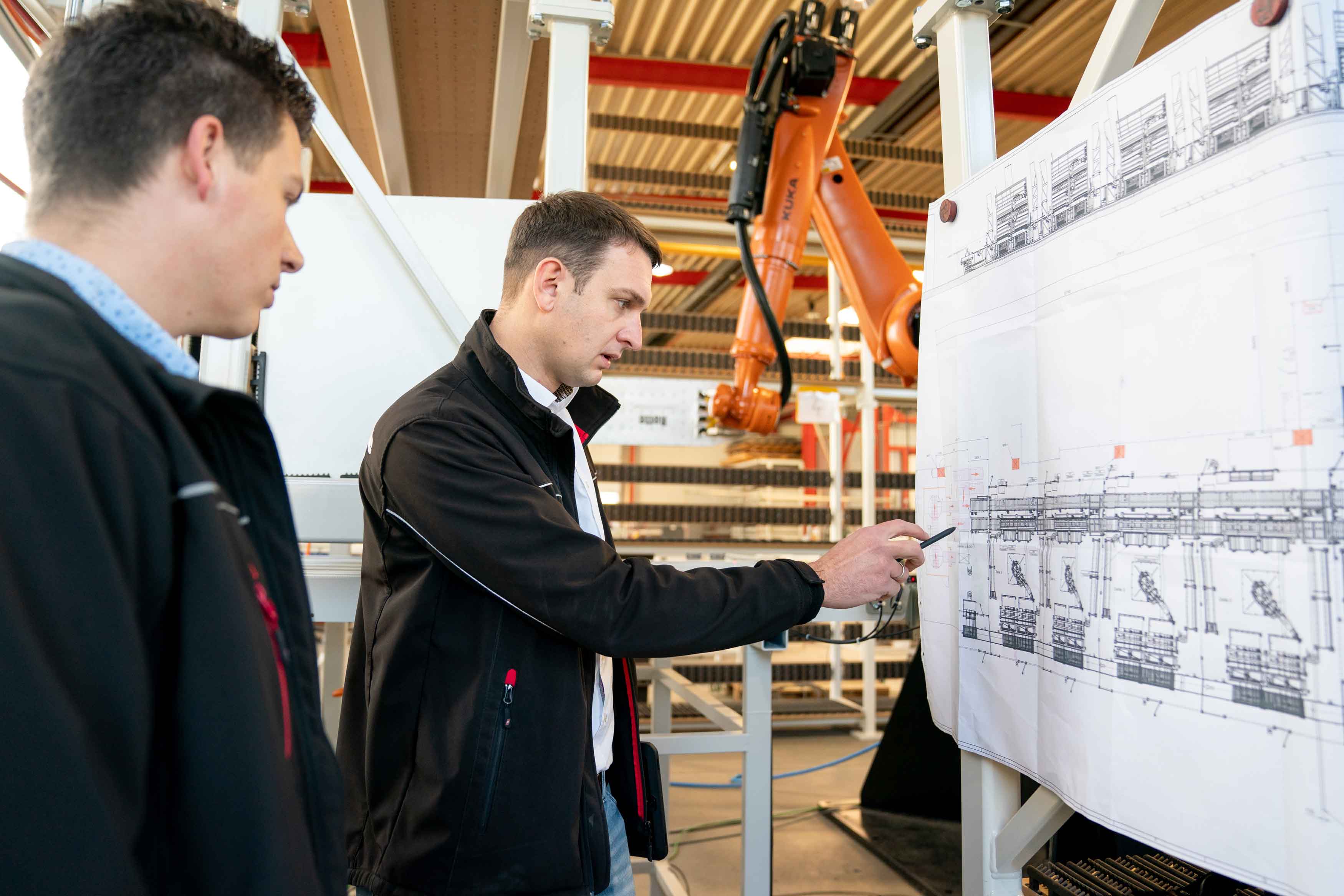 From initial contact to after sales service
Our project planning and development department scrutinizes your requirements, even if you give us a specification sheet. This way we make sure that you get what you need from us. We respond to your wishes and plan the special plant or even special machine to your factory.
Our design department converts the planning into drawings suitable for production, which is then built in steel and iron by our production department.
As a system house we do not only the control engineering, the SPS programming or the robot programming, but also the connection to master computer systems and the integration of the production data acquisition.
Of course, we are also available beyond that - for service, maintenance or spare parts. You can also count on us in the event of relocation or conversion.
By the way: We build the control cabinet ourselves.
.
Our Services
Planning. Consultation. Execution.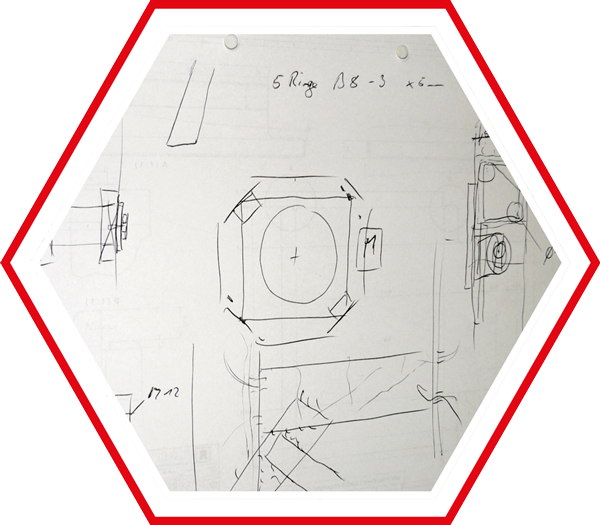 Project Planning and Development
Concept design
Product development
Tender preparation and calculation
Contract design
Proposal preparation and calculation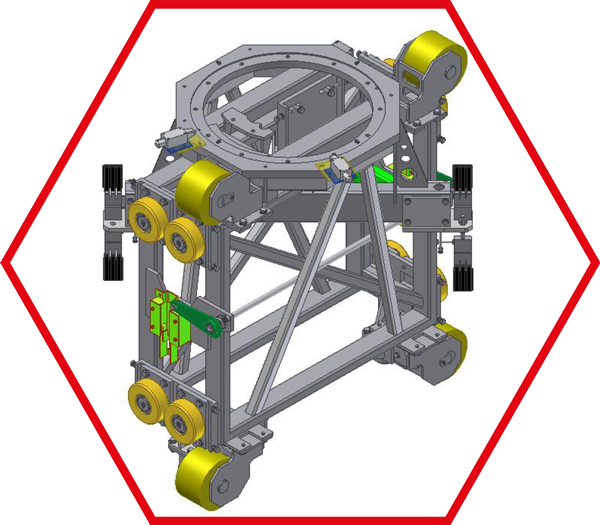 Design
Detailed engineering
Process simulation
Preparation of product specifications
QA test records
Documentation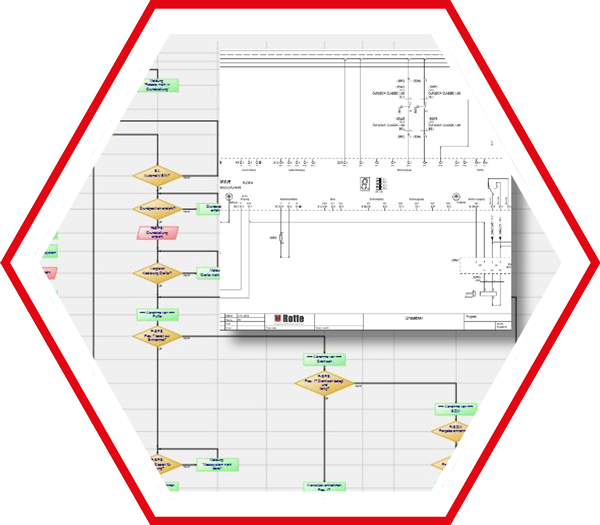 Elektric planning
Electrical plant design
Preparation of wire and terminal lists
Sensor planning
Preparation of functional process description
Interdisciplinary robot simulation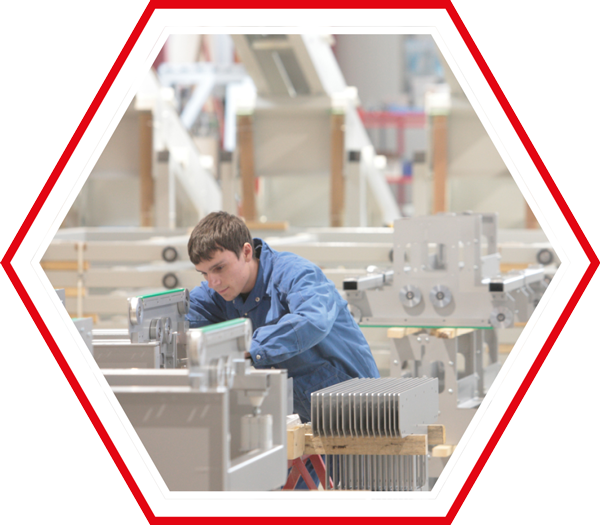 Manufacturing
Work scheduling
Incoming goods and quality inspection
Blank and welding shop
Mechanical machining
Finishing and coating
Assembly and tests
Packing and shipment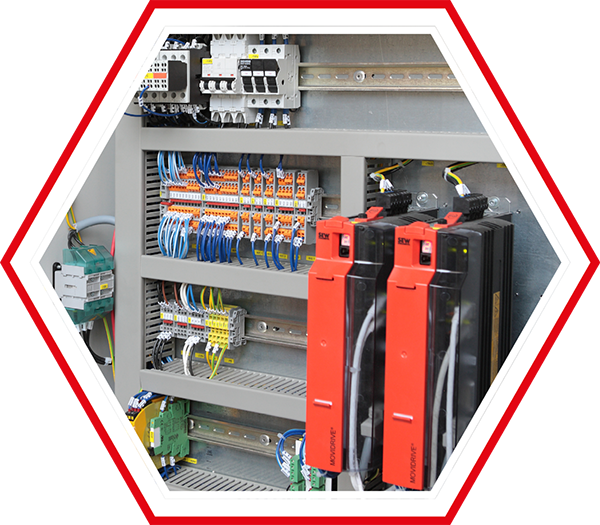 Process control
Switch cabinet construction
Machine cabling
Field cabling
Programming and visualization
Preparation of evaluation programs
Commissioning and tests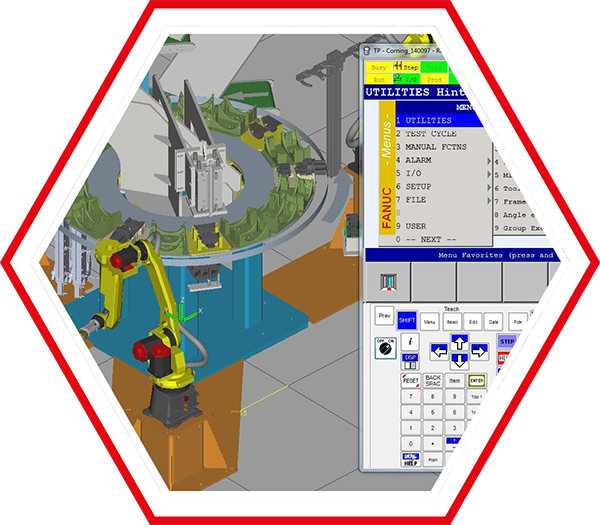 Robot Programming
Robotic solutions for implementation of required level of freedom of movement
Solution for complex and individual performance requirements
Increasing profitability
Industrial Image Processing
2D or 3D camera technology for precise positional component removal
Evaluation of image taking according to various assessment standards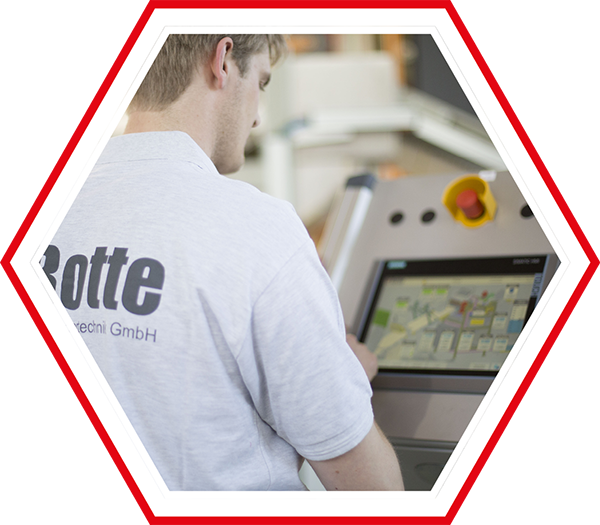 Global Service
Site erection
Commissioning
Maintenance
Repair
Spares
Remote service