Intelligent technologies
for automated production

Robotic
Rotte offers you the planning, construction and programming of complete automated robot cell including individual assembly or processing tools.

Industrial Image Processing
2D line tracking and 3D image processing (Bin Picking) is used for position detection, identification and sorting of different product characteristics.

Industry 4.0
Whether stand-alone system or individual production line - we build special systems for your flexible production. New inventions are our strength.

Smart-Factory-Panel 4.0
Our multi-plant capable operator assistance system. With the self-developed Smart-Factory-Panel everyone can intuitively set up the most complicated systems and correct errors.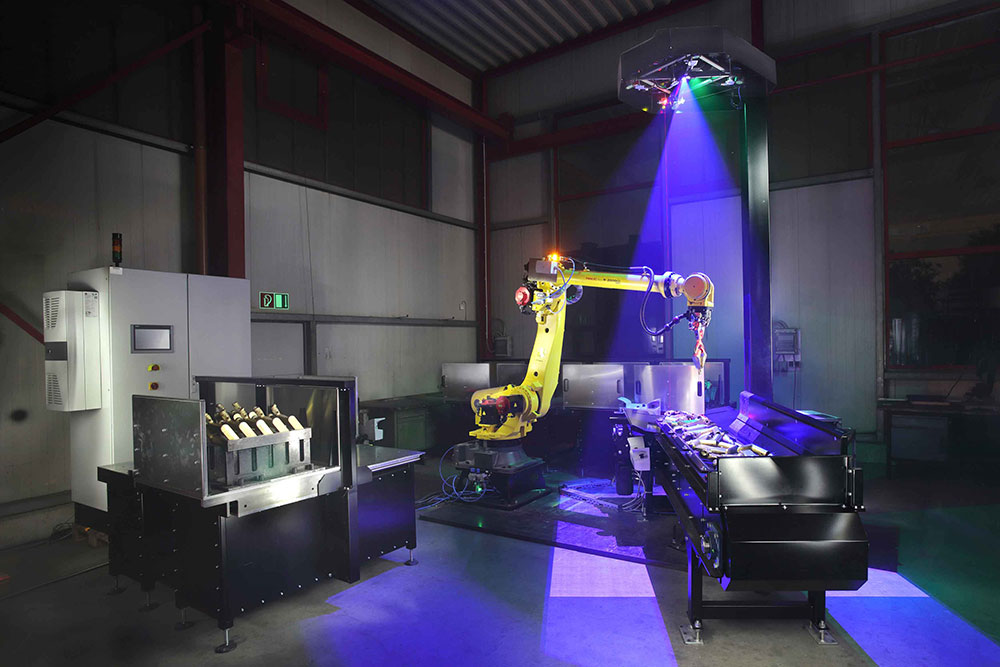 Innovative solutions
Automation with Robot Vision Systems
Our machines are in constant use for quality, efficiency and product safety. Vision Systems play a more important role in this. They check quality, guide machines, read codes, control processes, identify workpieces and provide valuable data for production optimization.
Explore options and solutions of vision systems.
We advise you on the selection and specification of process machines from single machines to special systems. As your automation specialist, we plan and layout your new production processes and build your plants from one source with a vertical range of manufacture of 100%. Just let us know your ideas and requirements:
Afterwards we can give you the best possible advice on your task, plan, manufacture, install and commission your system at your premises. As a system house we take care of the interfaces of the individual machines as well as of a complete system with CE conformity and the corresponding safety concept.