Knowledge and experience inhouse and in the various technical disciplines

Since its foundation in 1994, Rotte has been an independent family-owned company that is equally committed to its owners, employees, customers, suppliers, the environment and society. The company stands for long-term thinking and action, continuity in values and goals, partnership-based behavior toward customers and suppliers, and an employee-oriented corporate and management culture.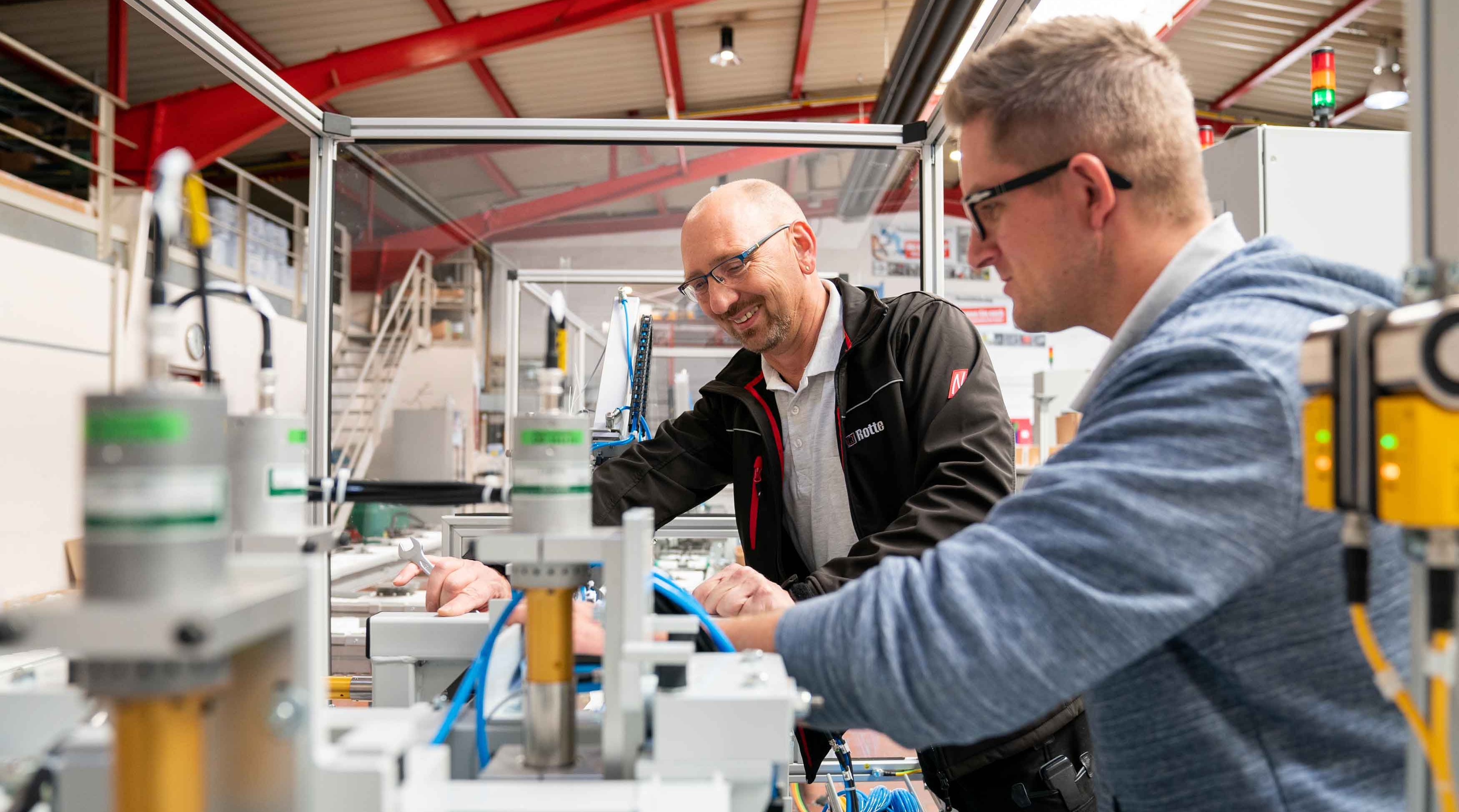 The perfect interaction of project managers, design engineers and a strong team of skilled workers in the workshop offers a high benefit for our customers.
This enables us to develop innovative solutions on the white sheet from a single source and implement them with short lead times. And if necessary, we also put the cart before the horse, build with creative minds and document the result at the end.
Qualified employees who take responsibility for their work are our seal of quality. Smart solutions, flexible action, short reaction times and adherence to delivery dates can only be realized by the high planning and production depth in our own company.
Well-trained specialist personnel also guarantee short delivery times and intensive customer support.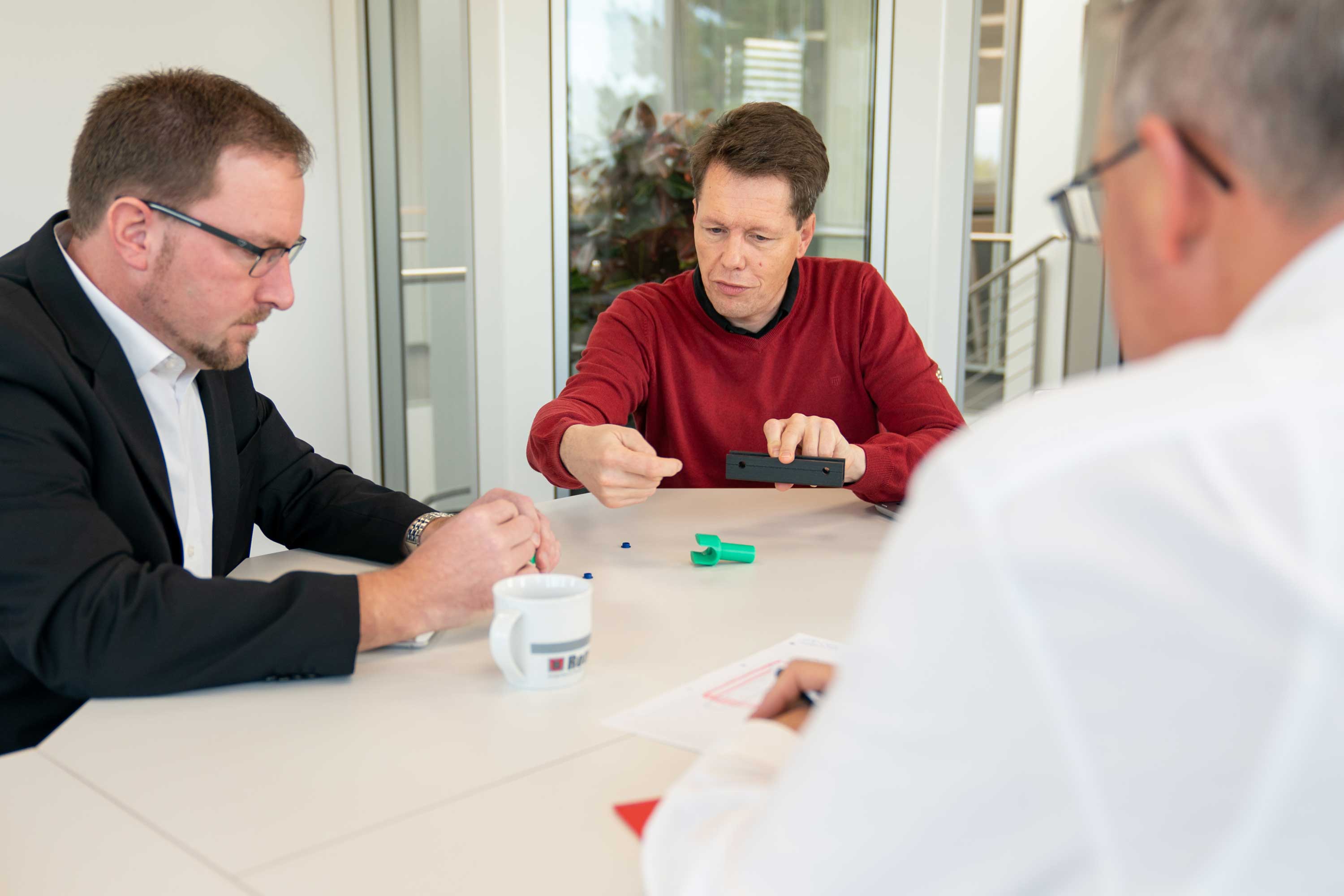 Our customers have come to value
personal, competent care
technologically clever solutions
high level of planning and manufacturing depth
strong, durable machine construction
an all-inclusive package
well trained specialists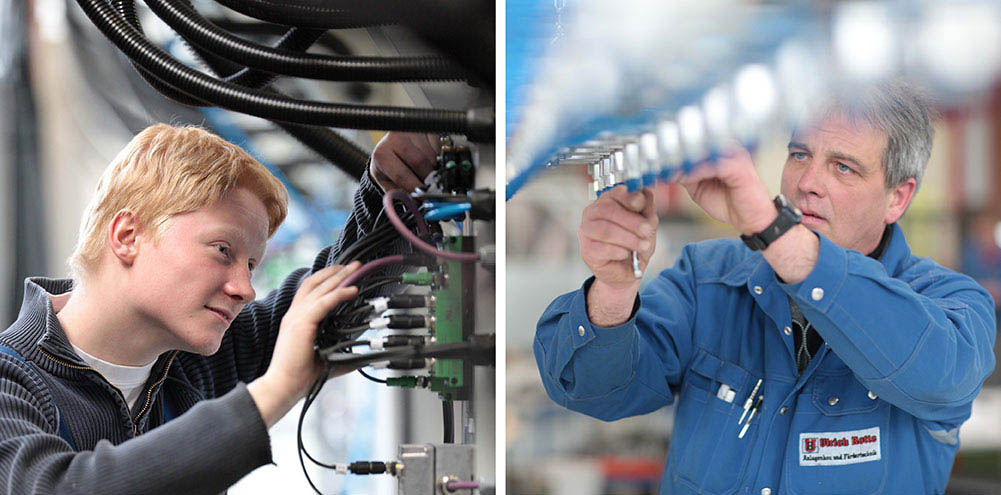 ask you what you need
supply what we have promised
are ready on the agreed date
help where others won't even look at the problem
are fast and flexible
act with no red tape and pragmatically if necessary